Mariia puts people at the core of technological change
Heading the Origination & Advisory Technology unit in Deutsche Bank's Russia Technology Center, Mariia is driving projects and people forward to shape the future of the bank's user experience and technology solutions.
Deutsche Bank invests a lot in its people and technology to create highly skilled, agile teams. Our culture of continuous learning and development enables our employees to be at the forefront of innovation ­– optimising our current systems and developing tomorrow's solutions.
Mariia was one of the founders of Deutsche Bank's Russian Origination and Advisory Technology unit that drives our transformation further in the most impactful ways. She's now the Head of O&A Technology in Russia, leading a team of 50 engineers. She calls her approach to manage her team servant leadership: "I support people in a solution-oriented way, develop their skills, and help them build a career. I promote gratitude and transparency to set clear expectations and uncover challenges early on."
Nobel Prize winner John Nash's game theory influenced Mariia's thinking about her responsibilities as a manager. Nash suggested that cooperation is a much better strategy than competition – and Mariia truly adopted that mindset. "I believe that people are at the core of the company's success", she says. "Even though there's an organisational hierarchy, you can reach out to people at any level."
Collaboration is key to success at Deutsche Bank. Mariia is engaging with different teams and business stakeholders throughout the day to make sure that everyone is aligned and working towards the same goal. Staying hands-on from a technical perspective is important to her as well. She participates in architectural reviews and keeps track of the overall architecture of projects. "I try to connect the dots or connect different teams to encourage knowledge and technology sharing within and beyond O&A."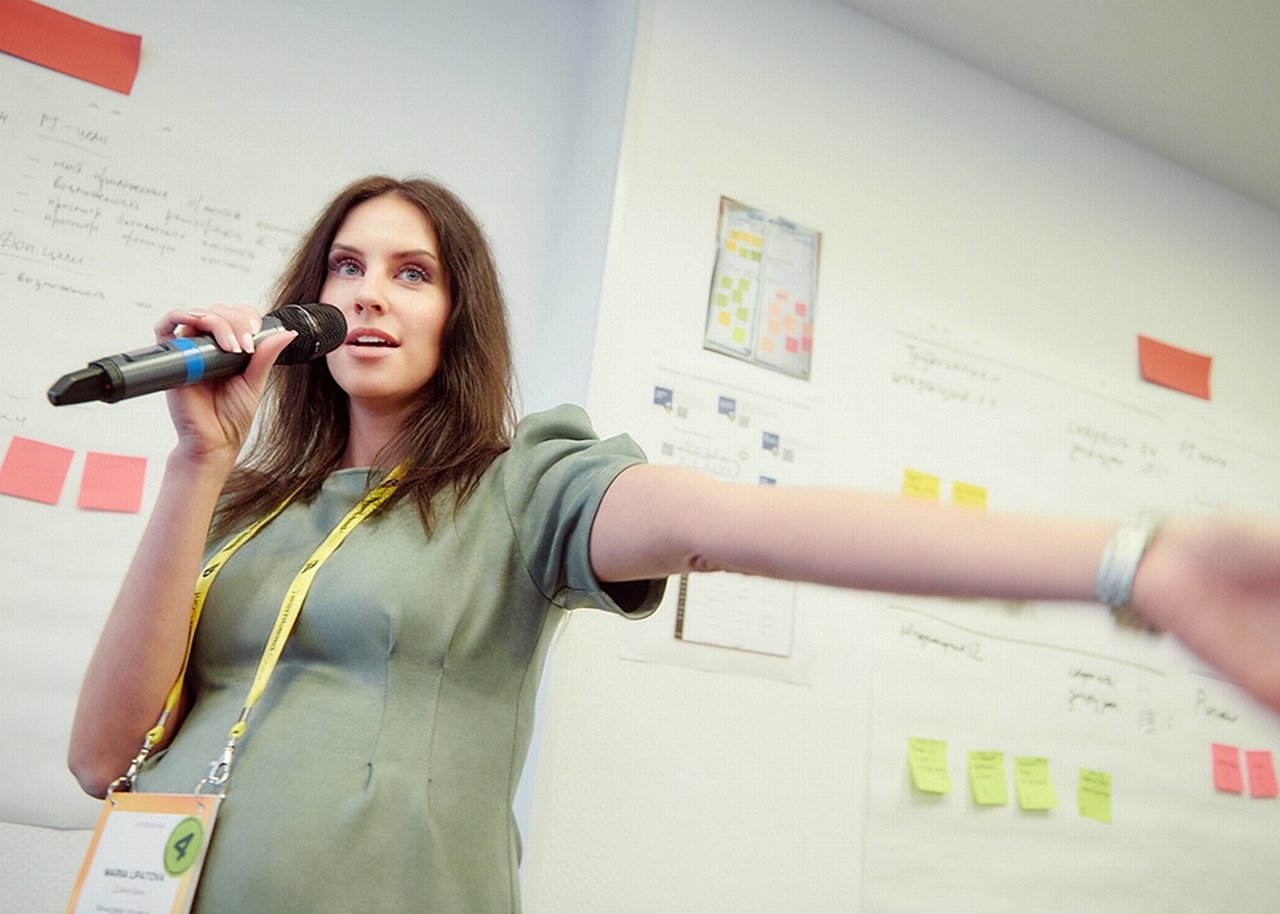 Blazing the trail for change
Deutsche Bank's Russia Technology Center handles the design, development, and testing of various software solutions that redefine what a bank is. "The working environment is collaborative, dynamic, and international", Mariia says. Deutsche Bank is creating a great engineering culture in Russia: "We have different events like hackathons and engineering days where people share best practices and fresh ideas. Our people are willing to help each other across different projects. So, you're never alone with your problems."
As technology evolves, Deutsche Bank aims to be a smarter, more personal bank – inside and out. Mariia is very keen on automation at this juncture. She is currently working on big data analytics solutions that help us to turn large datasets into vital insights. "This is very exciting because we use the latest technology. And at the same time, this work requires a lot of communication between different teams." Big data analytics require the various sources across the bank to send in their data for Mariia's team to perform machine learning services. "There's a lot of communication with people that own the data as well as communication with business to understand the business context of it."
Deutsche Bank is a place where people are involved in interesting and challenging projects both from a technological and a business perspective. As we engineer the future of banking, we create opportunities for our people to come into themselves, learn, grow, and drive innovation. Working in Technology at Deutsche Bank is rewarding in a special way for Mariia: "I really see the impact my work has on people and our solutions, and I feel value in everything I do. Not all companies offer such opportunities."