Technology Apprenticeship Programme
Our Technology, Data and Innovation (TDI) Apprenticeship Programme is your opportunity to gain valuable work-experience at the heart of a global bank, rapidly transforming the way we work and the way our industry works.

Over 18 months, you will have a combination of technical learning and on-the-job training in the TDI teams, leading to a Level 4 Software Developer qualification.

As part of an innovative and collaborative technology team, you will be on the frontline helping to deliver and manage engineering solutions for the bank's global customers. You'll also become part of a diverse and inclusive network that will continue to support you for the rest of your career.
Programme and training overview
We've designed this apprentice programme for school leavers in order to provide a combination of technical learning (which can include a mixture of virtual and classroom training, attendance at conferences and seminars), skills development, and opportunities to work on ground-breaking projects.
In the classroom, you'll learn everything from the essentials of software development to the latest innovations in big data and AI. On the job, you'll get the chance to turn your learning into impact as you work alongside industry experts on real projects and managers who will coach and mentor you to achieve your potential.
As an apprentice you'll be exposed to the most exciting challenges our industry faces as well as the latest advances in financial technology. You will also develop and deliver solutions to improve processes, reduce complexity and risk, and drive business growth.
About Technology, Data and Innovation
Technology underpins Deutsche Bank's entire business and is changing and shaping the way we engage, interact and transact with our stakeholders, internally and externally. It plays a big part in compliance with industry regulations that continue to evolve and also provides us with an edge over our competitors.
Technology is our future, and our TDI strategy is redefining what we can achieve as a business by strengthening our engineering expertise and modernising the bank's IT infrastructure through long-term investments and cloud computing.
You can find more about TDI at Deutsche Bank in our Unofficial Guide to Banking.
We're looking for enthusiastic, talented and driven people from a diverse range of backgrounds who are flexible with excellent communication skills. Having an inquisitive mind and a desire to understand how and why things work, as well as improve processes will be key to developing your capability and career with us.
To join the programme you must meet government requirements for funding, you must hold a British or EU passport along with the relevant immigration documents such as work visas and bio metric resident permit. Candidates must have been living in the EU for the past three years.
You will be expected to have achieved the following by the start of the programme: GCSE in Maths and English at grades A*-C (4-9) or equivalent, 104 UCAS points from your A-Levels or equivalent qualifications, one of these must be a STEM subject and UCAS points cannot include general studies.
The application process consists of two online assessment tests, a video interview and an assessment day during which you will have a 45-minute competency interview and take part in a group exercise.
Before you apply, we recommend you find out more about Deutsche Bank, how we are structured and the functions of the various divisions within the bank. You can find out more by visiting the Unofficial Guide to Banking: www.unofficialguidetobanking.com.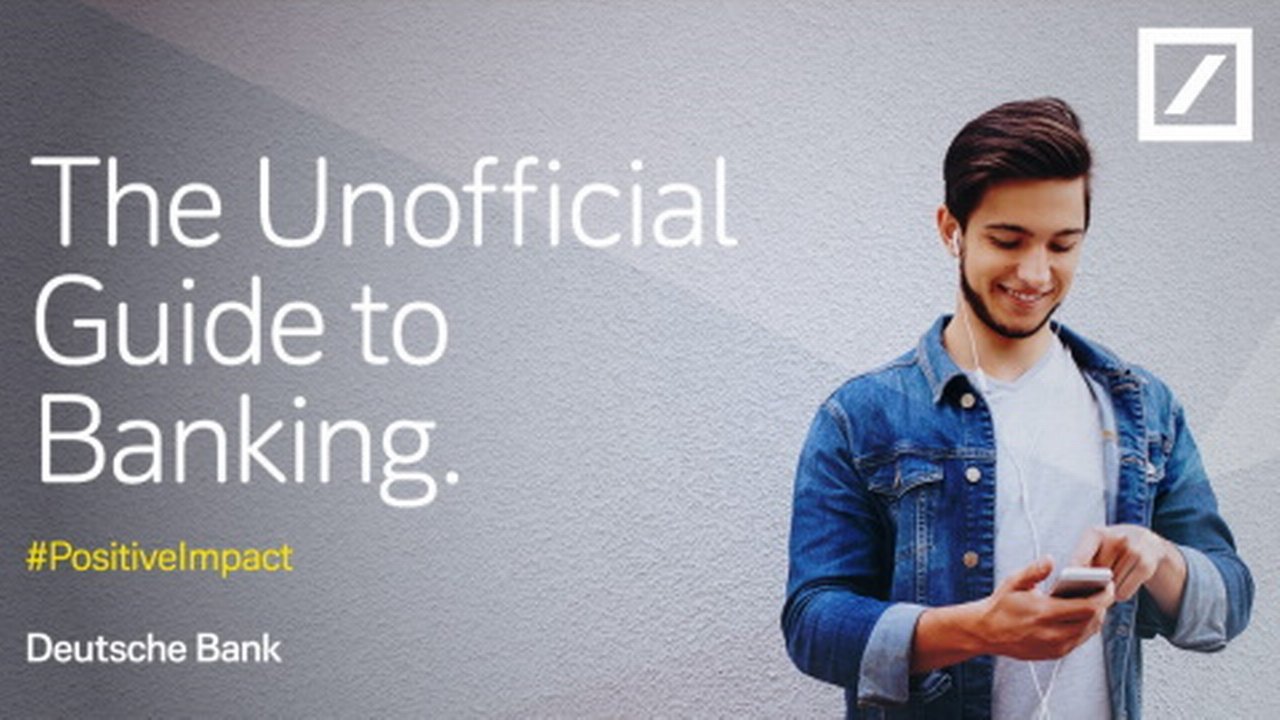 Inside you'll discover what banks do, where you could fit in and how to get a foot in the door. We've deciphered jargon, debunked myths and decrypted info to make the world of banking accessible, once and for all.
unofficial guide to banking

more