Investment Banking Apprenticeship Programme
Our Investment Banking Apprenticeship programme will provide you with comprehensive training, full financial sponsorship towards an Applied Finance degree at Queen Mary University of London (QMUL) and professional qualifications such as CISI. You will also have exposure to fascinating projects, and endless opportunities to gain the skills you need to innovate for the benefit of our clients and society. Working alongside some of the banking industry's top minds, you will be able to build a network that will help you to drive your career in the direction you want it to go.
We offer apprenticeships in two of our business divisions:
Corporate Finance
Fixed Income and Currencies (FIC)
Programme and Training Overview
You will split your time between studying toward a degree in Applied Finance and hands-on experience rotating through different teams so you will have a varied role.
Your tasks might include industry research, company performance monitoring, pricing products for traders, preparing financial data analysis, pitching transactions to the team, participating in client calls, or refining the way we do forecasts. In addition, you will be involved in live deals, exploring new private financing and lending opportunities, preparing marketing materials for clients, and reviewing deal pricing and structure comparisons.
On this programme, you'll be part of the team from your very first day with learning and development opportunities throughout your first year and beyond. You will also be supported by a mentor within the business, in addition to HR and your line manager.
You will learn from the best, evolve professionally as well as personally, and build a firm foundation upon which to specialise later. Whichever path you take, by the end of your programme you'll have the skills and experience to continue a long-term career with us.
Corporate Finance
Corporate Finance is an area of investment banking which provides strategic advice and capital markets products that help clients build their business. The bank acts as an intermediary for companies that need money and the investors that can provide it.
Your apprenticeship will be in the following three areas:
Debt capital markets
Equity capital markets
Leverage finance
Find out more about Corporate Finance and the areas you can work in from our Unofficial Guide to Banking.
Fixed Income and Currencies (FIC)
FIC is where much of the bank's commercial activities take place. In simple terms, traders buy and sell products like debt (bonds) and commodities (like oil and natural gas) and execute foreign exchange deals to make profit and/or hedge risk.
Your apprenticeship will be in the following four areas:
Foreign exchange
Rates
Credit
Global emerging markets
Find out more about Fixed Income and Currencies and the areas you can work in from our Unofficial Guide to Banking.
Eligibility Criteria
We're looking for enthusiastic, driven individuals who have a thirst for knowledge and a desire to problem solve. Strong communication skills and an entrepreneurial mindset will allow you to thrive in our collaborative and diverse culture where innovation and agile thinking abound.
To apply for the 2023 programme you must finish sixth form or college in 2023 or have finished in the last 12 months (i.e. in 2022). The apprenticeship programme last for four years.

Offers will be conditional on acceptance to the Applied Finance degree programme at QMUL, so we encourage all applicants to ensure they meet the minimum entry requirements:
GCSE in Maths and English at grades A*-C (4-9) or equivalent, and
have achieved or are expected to achieve at least 3 A-Levels at AAA or the UCAS points equivalent from their 3 best A Level grades (i.e. A*, A, B or A*, A*, C), with a minimum A in A-Level Maths
Applicants should also hold a British or EU passport with the relevant immigration papers.
Application process
The application process consists of two online assessment tests, a video interview and an assessment day during which you will have a 45-minute competency interview and take part in a group exercise.

Before you apply, we recommend you find out more about Deutsche Bank, how we are structured and the functions of the various divisions within the bank. You can find out more by visiting the Unofficial Guide to Banking.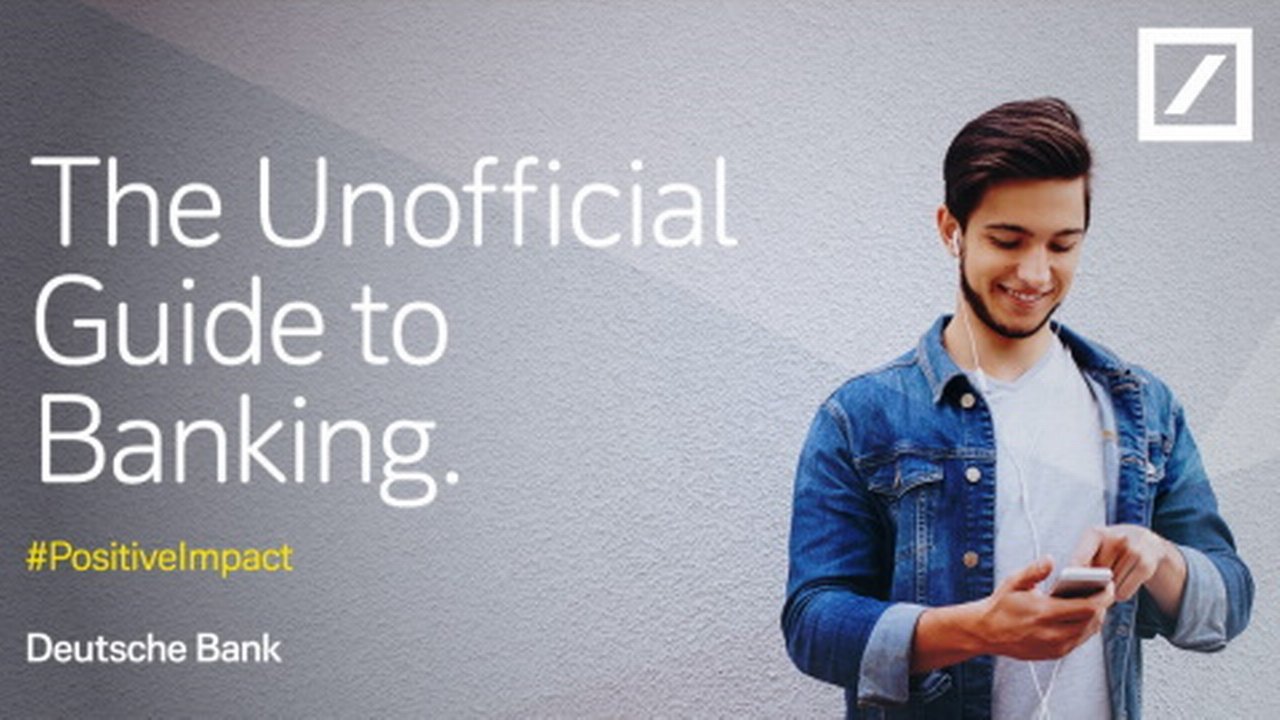 Inside you'll discover what banks do, where you could fit in and how to get a foot in the door. We've deciphered jargon, debunked myths and decrypted info to make the world of banking accessible, once and for all.
unofficial guide to banking

more